Skye Winter Climbing Festival 2017
12/01/17
This year's festival has started in great style.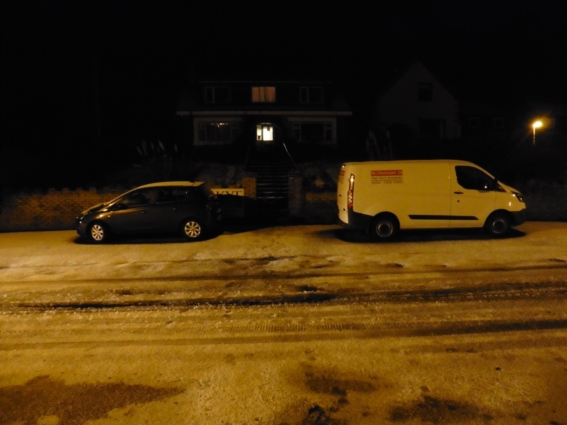 Leaving Skye Basecamp this morning; snow arrived right on cue and right to sea-level.
Sgurr a Bhasteir was quite black looking as we approached but there was some ice in the foot of Mike The Bhasteird.
It soon became too thin so I took to the blunt rib on the left, and just in time! The heavens opened and I watched a waterfall of snow pummel down the groove on my right. Some really good moves (with enough gear to be fun) led to the ledge at 40m and Pok followed with style.
Pok led on and coped well with the terrain and fierce stinging hail and gusting wind to find a semi-hanging stance below a final steep wall.
By the time we got down our sacks had nearly been buried 
The joys continued on the walk-out with amazing light and the mists rolled away.

And Sgurr a' Bhasteir had transformed into Snow White. Our line is marked in red and is called Formali Known As. 90m IV,4