05/10/16
Dawn over Broadford Bay yesterday.
Many apologies for letting the blogging slip this season but here's the project we've been working on. Many thanks to everyone for their help and support which has been overwhelming.
SKYE BASECAMP- accommodation for lovers of the great outdoors.
Skye Basecamp Climber's Hostel is now open in Broadford and available for booking.
We welcome everyone but we do want this to be a facility for walkers, climbers and outdoor lovers. In order to create this we are publicising first to guiding clients past & present, climbing friends and mountaineering clubs. Please feel free to share our news around; thanks.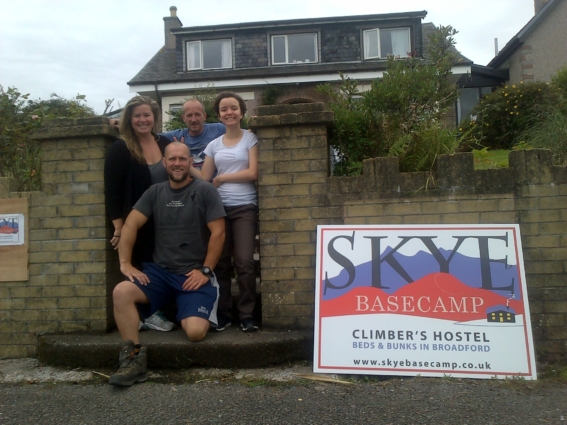 SPECIAL OFFER FOR EARLY BOOKERS
We have some special offers on for just a few more days- book 3-5 days and get your last bed-night free or 10% off booking a whole room. Just click on the availability calendar for Skye Basecamp
WHY STAY WITH US AT SKYE BASECAMP?
The business is owned and run by Mike & Catriona who run Skye Guides, so you can expect

 

the same high quality of service.
30 brand new beds in a selection of private rooms and small dormitories (max 6 per room) with linen provided.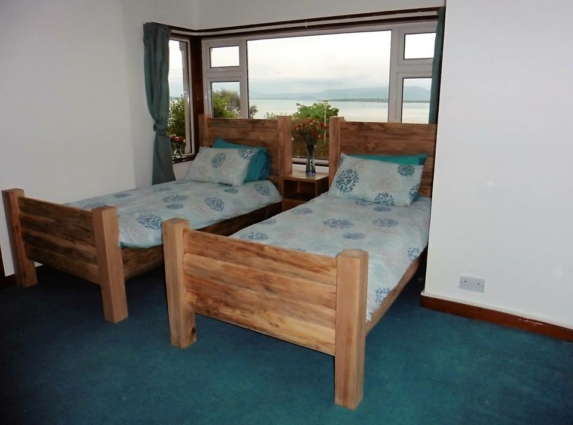 Prices from £20 per bed and private rooms from £90 per night.
800 litres of pressurised hot water for 6 showers.
Large open plan kitchen/dining room with all the facilities and appliances you can want for self-catering.
High efficiency drying room.
Large living room and conservatory with pool table looking out over the stunning vista across Broadford Bay.
Just one minute's walk from the centre of town with the supermarket, 4 pubs and numerous quality places to eat out right on your doorstep.
Staffed full time and open all day ( but room check-out 10am & check-in after 4pm).
Open all year round.
The whole building is available for private group bookings; ideal for club meets, conferences or running courses
The guides room is reserved for our guiding staff through the summer season. They will be on hand much of the time to advise on routes and conditions.


BOOKING-

Booking on-line through the Skye Basecamp website will show all beds and rooms available.

Look forward to seeing you all soon, Mike & Catriona
www.skyebasecamp.co.uk is part of Skye Guides Limited.
Telephone 01471 820 044
REVIEWS so far-
Great base to explore Skye. Bunkhouse is fantastic, great showers, comfy beds, kitchen facilities are really good and most importantly really friendly and helpful staff. HC 19/09/16
The Skye Basecamp hostel is brand new and excellent for climbers or outdoor minded people. The showers are excellent, so are the beds. There is a large common area with a big kitchen. From the front you have a great view over the bay!
PS: great hospitality:) JK 28/9/16
Stunning vistas, handy location, good wifi, good drying room plus they've nailed the perfect atmosphere for people who enjoy the hills. RP 17/09/16