Experience the Magic of Skye this winter
Skye's spectacular landscape is even more dramatic in winter. Light effects change on the snow-clad jagged mountains and the Hebridean seas every minute. For walkers and climbers there is the most varied selection of winter venues per square mile in Scotland. Click on the links to the right for examples of peaks, routes and the numerous activities we offer.
What is possible?
We offer a bespoke guiding service so individual day outings or dedicated courses are possible on dates that suit you.
The teaching of skills is part of the outing but on the way up a mountain as opposed to hours digging snow-holes and ice-axe breaking in the corries.
As professional mountain guides we offer every style of outing; from guided walks in dramatic scenery to extreme climbing routes.
Cheap accommodation in our very own climbers' hostel, Skye Basecamp.
Prices
Winter is when the Cuillin truly takes on its Alpine status with top quality climbing and mountaineering in a unique environment. Browse our blog posts for examples and stunning action pictures that many people can't believe are taken on the British Isles! Fitness is a prerequisite but all necessary training is done "on the hoof". As in summer, we only offer private guiding so that itineraries and routes can be chosen so our guests get the maximum out of their visit. Winter walking courses for those with more modest sense of adventure are described below☺
Private guiding on a 1:1 basis is effectively booking you a professional climbing partner, instructor and local guide.
Introduction to Skye Winter (4:1 maximum guiding ratio) is an "immersion" course suitable for those with good hill fitness and sense of adventure.
Cuillin Ridges and Routes (2:1 maximum guiding ratio) is aimed at clients who want to tackle the more technical Cuillin peaks and ridges or climb gullies and faces.
Winter climbing and mountaineering prices 2023/24
| RATIO/NUMBER OF DAYS | 1-day | 2-days | 3-days | 4-days |
| --- | --- | --- | --- | --- |
| 1:1 | £300 | £590 | £880 | £1150 |
| 1:2 Up to grade V | £330 | £650 | £980 | £1240 |
| 1:3 Grade II maximum | £375 | £740 | £1050 | £1390 |
| 1:4 Grade I maximum | £400 | £780 | £1150 | £1480 |
Harness & helmet use included in prices. Winter boots, Ice axes and crampons are available to hire in most sizes.
Book Now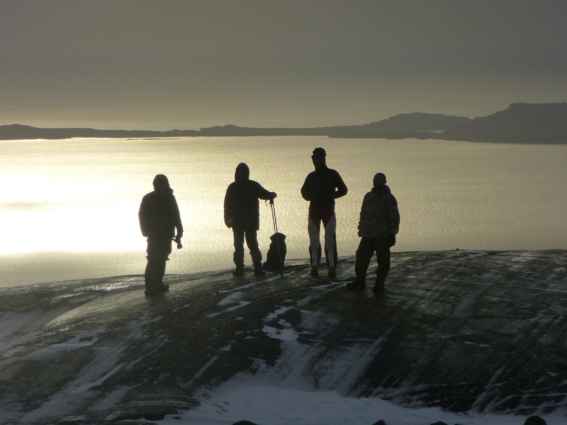 Beautiful winter walks around Skye to suit your fitness and time-scale. Popular walks include exploring the Storr, Quiraing, Camasunary, Suisinish and Waterstein Head. See sample routes
Winter walking prices for up to 4 people through the 2023/2024 season
Winter Walking
(Total cost between all participants)
1 Day
£320
2 Day
£620
3 Day
£920
Non-technical hill or low-level walks on the island available throughout winter
Details on how to enquire are given on the Contact and Prices page. Some frequently asked winter questions are answered near the foot of the FAQs page.
Climbers guidebook: try out the SMC guidebook to the Cuillin (2011); now with over 120 winter routes recorded written by Skye Guides boss Mike Lates.
Winter Traverse of the Cuillin Ridge-
Notes for those keen to try themselves are on this Free Download. Known as the "Greatest Mountaineering Challenge in Britain" it requires perfect conditions so that teams can move at least as fast as in summer. We don't offer the course but would be willing to upgrade a normal winter course to a Traverse if conditions were ideal.