Skye Guides gift vouchers are very popular, especially for 50 year olds to climb the In Pinn!
Fine details such as dates and objective can be unclear and we understand the priority is often to have the gift voucher in time. We are happy to advise and there is no commitment needed when requesting a voucher. Contact us to discuss the possibilities by telephone or e-mail.
Apart from the gift value we treat the rest of the booking process the same as any other so you can leave the recipient to choose the outing, duration and dates.
HAPPY BIRTHDAY DAD!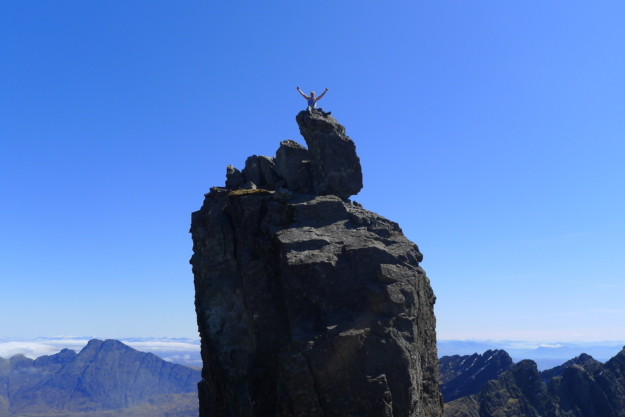 AN OUTING WITH SKYE GUIDES IS YOUR GIFT.
Please consult the person who gave you this gift for details of when, where and what has been booked.
Feel free to contact us for advice and information on how your booking will operate.