24/10/12
Privileged to go to work today; Beinn na Caillich with her veil of mist hugging like a shawl, the colours in the trees driving through Torrin, hot sunshine and not a breath of wind, fantastic climbing, great company and a sunset to boot.
Ally works with the John Muir Trust in Kilmarie and fancied trying his hand at climbing. After the standard single day "learn to climb" action I decided to test us both on the impressive line of Hairy Mary. I found it twice as hard & steep as last time. Luckily Ally has huge arms (from dragging deer carcasses around) that hung on so well that he even got one stuck! As the other option was swinging off into space & lowering off for an early bath both of us were mighty relieved 😉
Ally about to set off on his space-walk!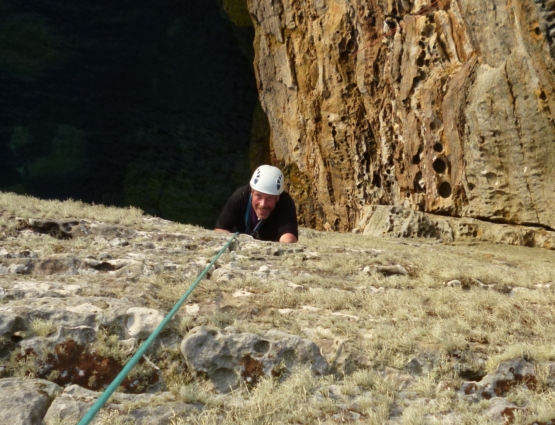 Can ya spot the sharks circling?