Winter Traverse conditions back again! 23 January 2019
24/01/19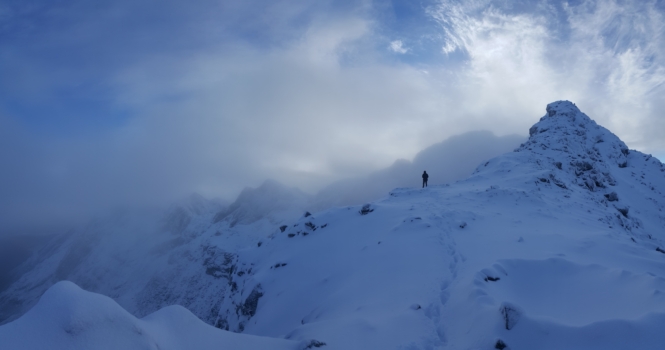 Heads up to all Traverse aspirants that the Cuillin Ridge is in full winter condition and that progress is comparatively fast.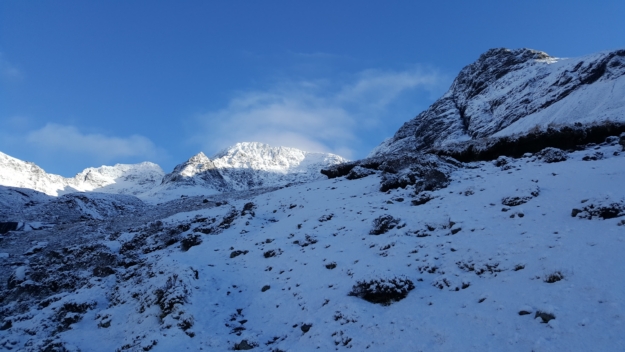 Blips of freeze thaw have left great cover and good consolidation. This improved by the day since the first snows arrived just last Thursday (17th) and walking out yesterday was a delight.
We approached by An Dorus and were glad of a trail but consistency was amiable and really we could have punched our own trail with just a bit more effort. The crest is glazed as well as snow cover so no squealing crampons. Summer bypass lines are holding more depth so harder work in ascent but quite forgiving in descent so choosing the best line is a good challenge.
Forecast is currently for a fair amount more snow to fall on Saturday, a bit better for Sunday onwards with more possible until Wednesday evening when winds are due to turn to the drier northerlies.
Climbing conditions are already good with plenty of ice forming and not needing that much more. Avoiding routes that are just blanketed will be the hard part but plenty of rewards to be had. The shot below is of White Wedding looking too thin for screws just yet.