Swiss selection
23/11/15
3 very different days out this week with Erik, Fabian and Andrew on their Skye break. Sorry but no pics from a rather damp traverse of Sgurr nan Gillean on Thursday. Skies cleared as temperatures dropped and gave us beautiful views on An Caistiel via Sgurr an Fheadain on Friday.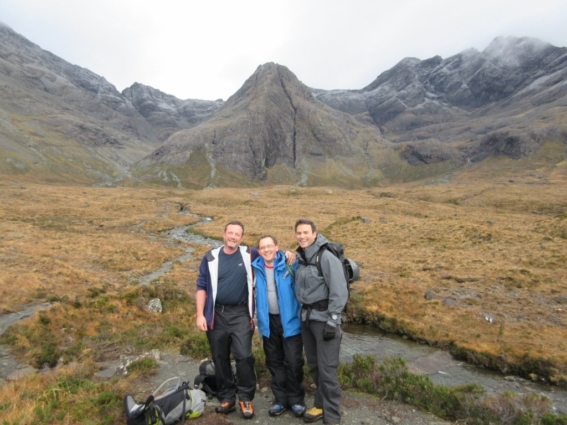 A baltic wind and thin skim of hailstones added a sharp edge to the scrambling and we were glad to abseil into some shelter on the way down; so much so that the 2 swiss guests went for a dip in thee Fairy Pools on the walk out.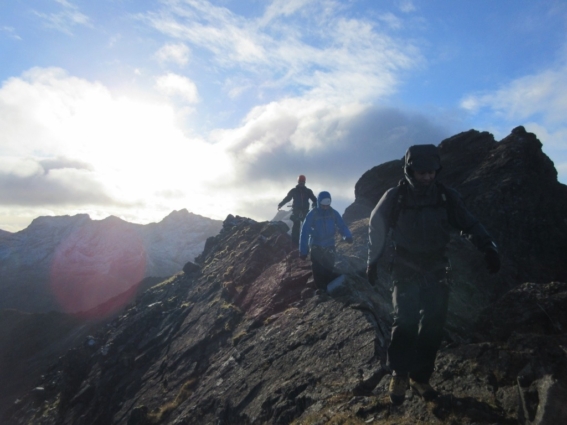 Head on into a bitter wind
Snow lay very low on a beautiful Saturday morning.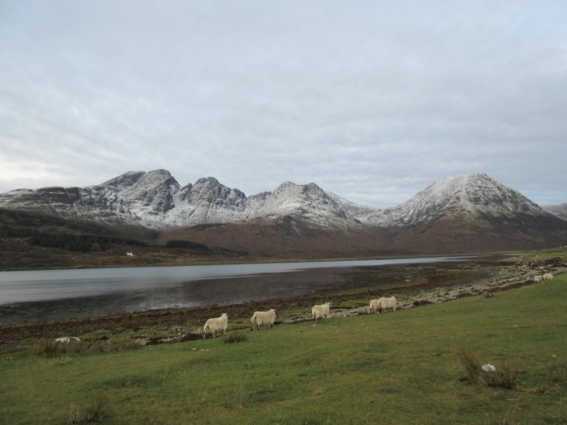 Eastern Cuillin giants; Blaven, Clach Glas, Sgurr nan Each and Belig
 With rain forecast we opted for a quick romp to the summit of Blaven rather than the technicalities of Clach Glas.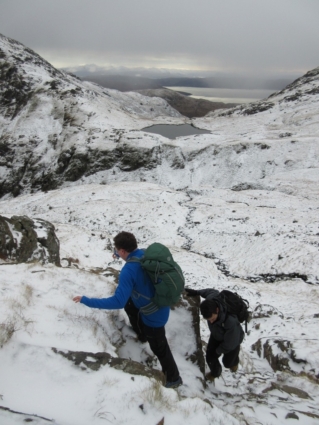 The clouds did roll in and a few flurries of snow added to a festive feel.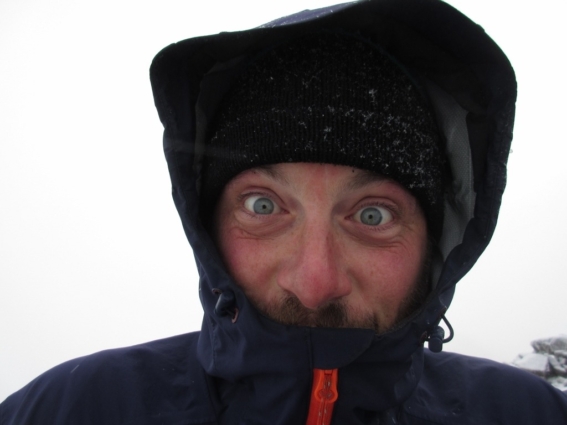 Once on top the bitter wind became apparrent and we were all glad to wrap up fully for tackling the short awkward step betweeen the summits.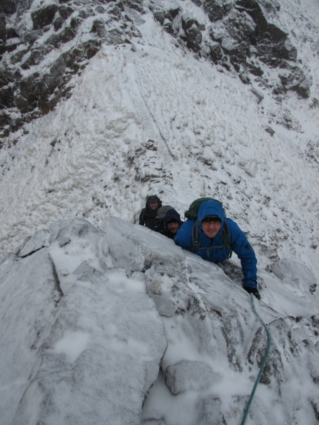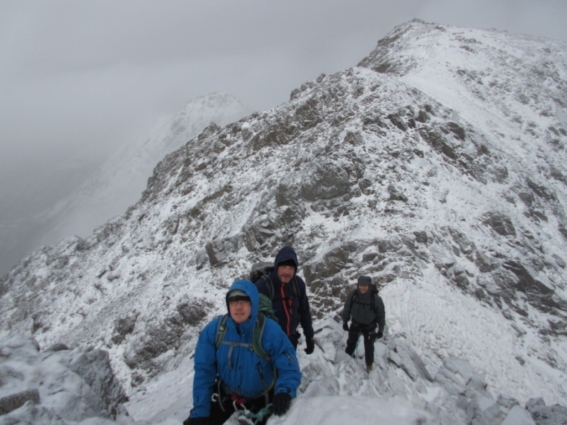 The guys came with an open mind, a good level of fitness and a willingness to take advice- a perfect way to approach the mountains but especially at this time of year. Sante!
"Hey Mike – just wanted to once again tell you that we had a great time and great experience – appreciate your time and patience, and look forward to seeing you again before long – we are already talking about a summer trip"
Day 2 Sgurr an Fheadain and An Caisteal
Day 3 Blaven-