Svalbard arrival, 3rd March.
04/03/13
More incredible stuff coming from Bruce James in the Arctic. If you haven't looked yet check out just where Svalbard is; nearly 80 degrees North!
"We've just arrived at Guesthouse 102 in Svalbard. Our flight was delayed from Tromso due to a minor navigation problem.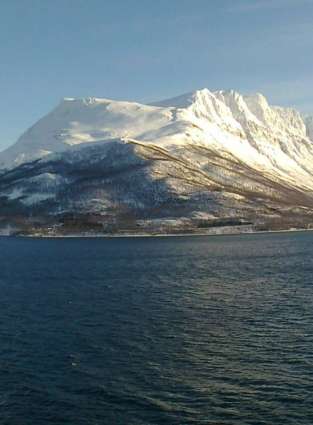 Tromso is on mainland Norway; a mere 70 degrees north.
As there are no other landing options in these latitudes they were not permitted to fly without all nav devises working. We arrived 3am in -23c conditions set to go lower. The permafrost on this archipelago is 100-150m deep and up to 400 in the mountainous region. The Raasay contingent of Steve, Duncan and Naomi have their youth to sustain them but my  silver surfer status has given me a struggle."
About Bruce:
Bruce James (the Now World Famous:) is a climbing enthusiast who didn't discover the joys until well into his 60's. A couple of bad car accidents haven't exactly helped the mountaineering but his enthusiasm has seen him reach the summits of Sgurr nan Gillean, Blaven, & Sgurr Alasdair. He is most at home on rock climbing and made an ascent of the Cioch last year.
Bruce climbing near Applecross last year.