Summery on the roof of the Tooth
01/12/14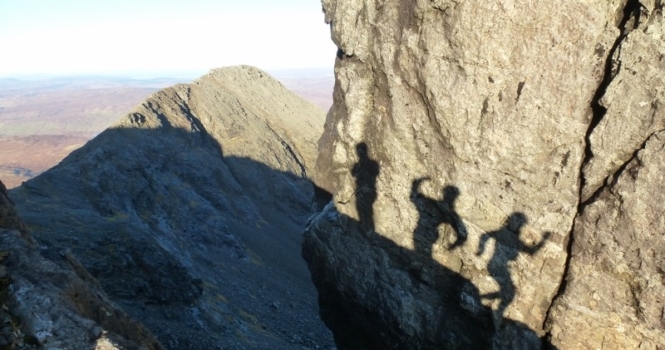 The Jagged Tooth silouetted as we approach from Sgurr a' Bhasteir
The unseasonably fine weather continued right through to the weekend in the Highlands and Friday was a peach; it could easily have been June with the warm rock on the south face of Am Basteir.
Sunny lunch below Sgurr a' Fionn Choire
Collie's Route  (Grade 3 scrambling) up out of Lota Corrie.
Our shadows cast on Am Basteir
Despite indulging ourselves thoroughly it was still early when we reached Bealach a' Bhasteir and we couldn't resist more sun time, continuing up and over Sgurr nan Gillean.
Enjoy the gallery-
Comments are closed.