Special Effects. 10 & 11th May
15/05/14
Overnight mists are taking a while to clear through the days recently but gving some wonderful effects.
Gail & I held faith with the forecast & climbed Pinnacle Ridge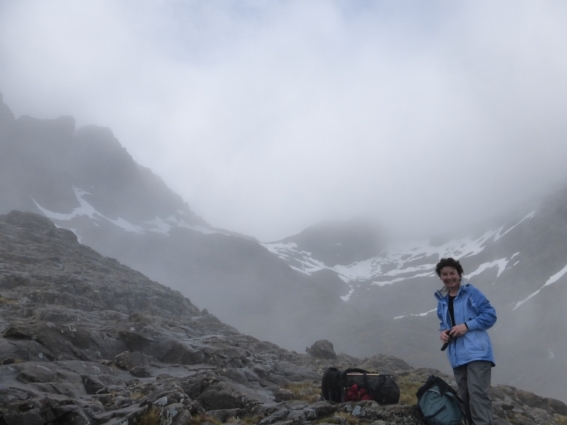 Clearing mists in Coire a' Bhasteir
Nearing the top of the first pinnacle
Am Basteir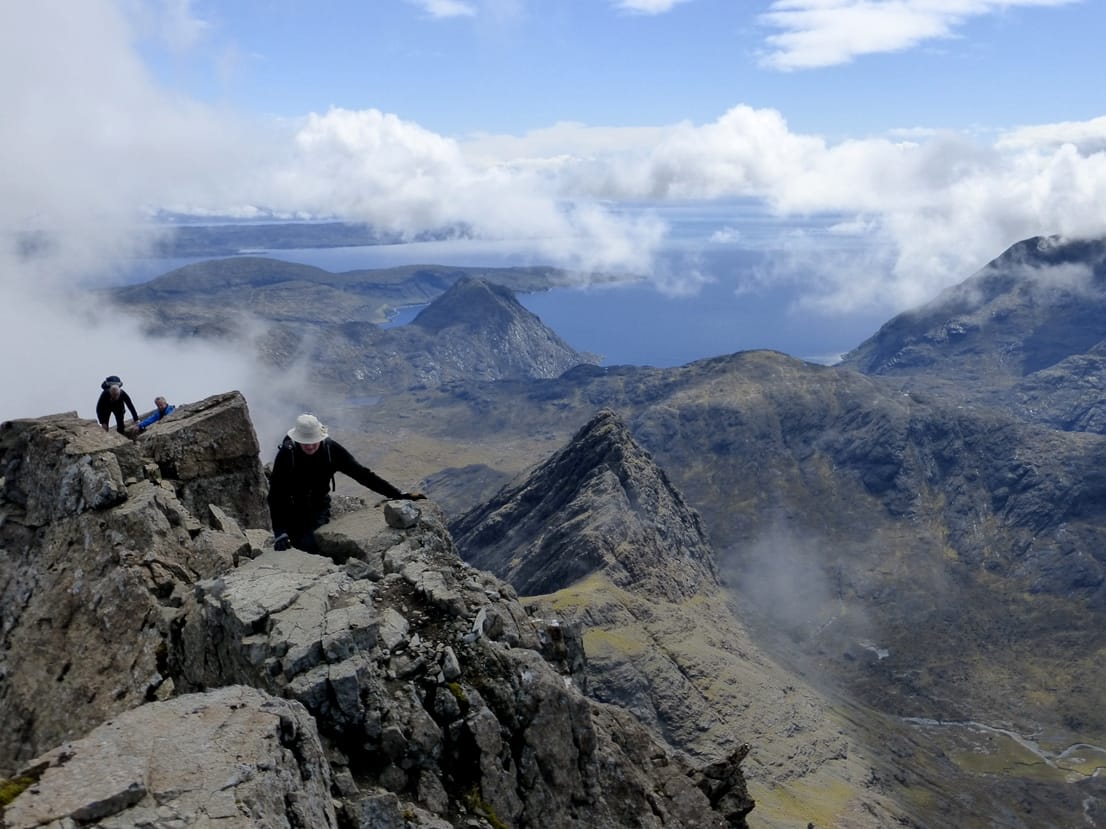 Busy day on the Tourist route.
Next day the mists were slower to clear but we still stayed largely dry as Stuart, Sheena & Lorrimer completed their Skye Munros on Mhadaidh & Ghreadaidh. Antje and Ian just weren't taking things seriously….
Captions please 🙂