Snow-laden Coire Lagan and rare Avalanche. 4 November
04/11/12
It had snowed very heavily last night leaving Coire Lagan even whiter than yesterday.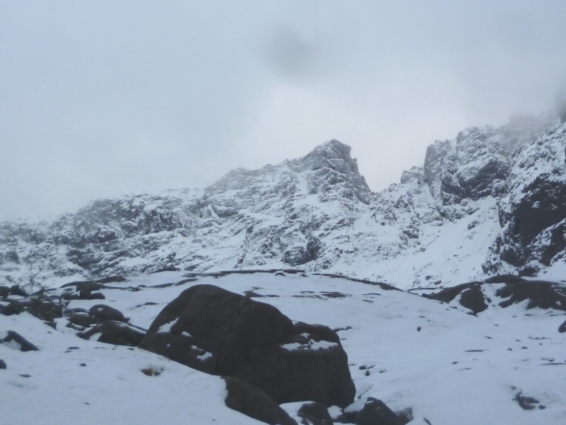 On the approach to climb Deliverance  Guy & I returned to the Great Stone Shoot. Initially I thought piles of snow debris was from our descent last night but it soon became apparent that a pretty broad & big avalanche had happened in the early hours.
Just at the foot of CD Buttress that we climbed yesterday we came across the "crown", the shear point. Perhaps our wanderings had had something to do with triggering it. Two very obvious individual 8″ layers are left above the shear line suggesting at least 3 seperate and poorly bound layers.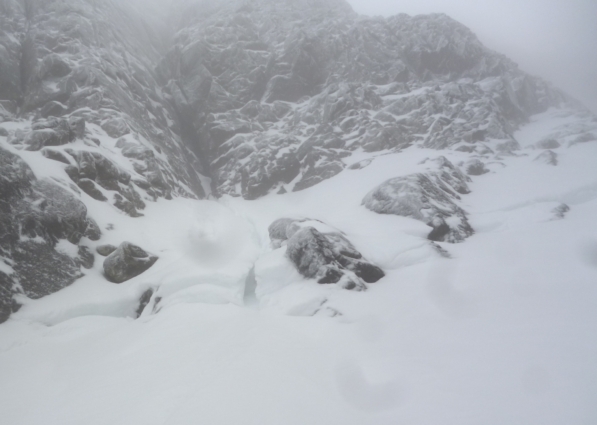 Above this point we were back to deep wading.