Skiing and Snowboarding in Fionn Choire
15/02/14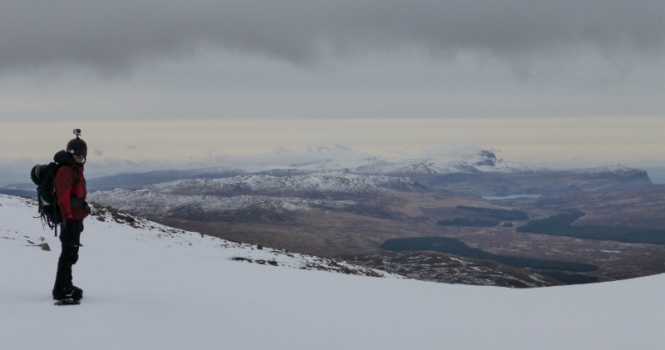 Half way up. We made it about as far as where the cloud is sitting in the corrie.
Time for a change of hobby with all this soft snow. Angus and I loaded ourselves up and headed up into Fionn Choire at the northern end of the Cuillin. Going under foot wasn't too deep and slow but the extra weight and wind catching the "sails" gave burning thighs.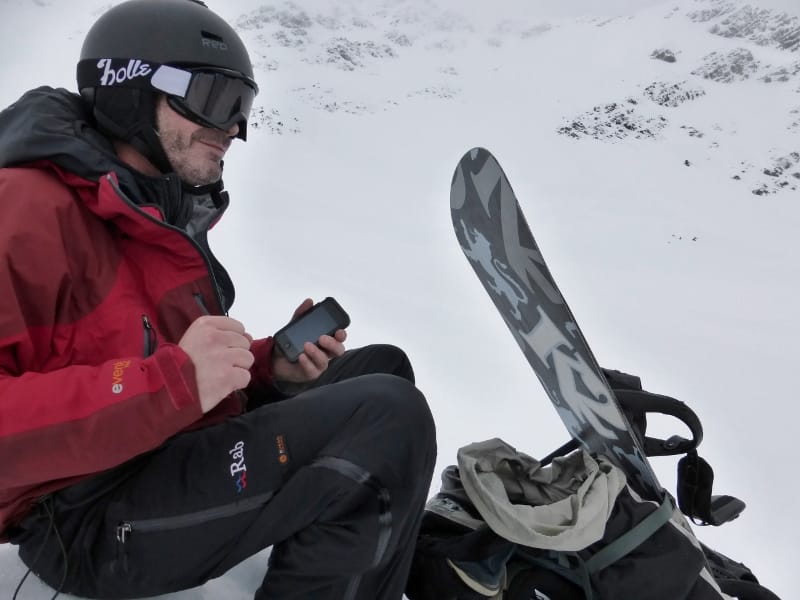 Angus getting into the groove
No real action photos but some great videos of Angus boarding on Face Book; start here- https://www.facebook.com/photo.php?v=249402578571438&saved
I'm not looking forward to videos of my inept skiing leakiing onto the net but I got down in one piece, managed to put in a few turns and can't wait to do it again.