Nice ice surprise
01/12/15
A warm week followed by another cold weekend but Monday's forecast was better so we waited 'til today for our adventures. With low snow once more I was sure we'd get last week's low lying ambition done but, yet again, conditions just weren't playing ball. Even the high cliffs on Bla Bheinn looked dry and powdery so Beads and I agreed on a wander across to a buttress on the South Ridge that neither of us had visited before. Deep powder gave us a good work out but we were rewarded with a huge sweep of hillside dripping in good ice.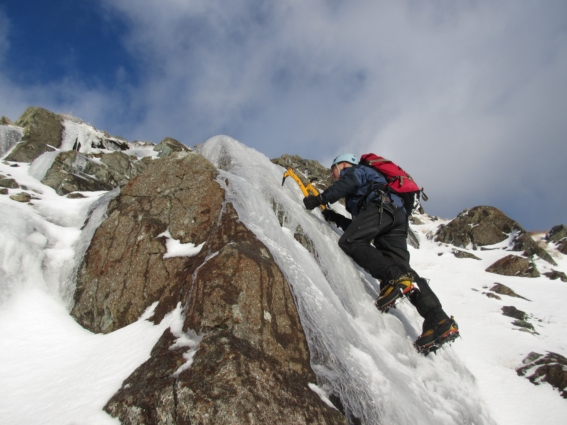 Too good to miss we soloed a bit then took the precaution of a rope for another 3 pitches or so, delightful movement in bright sunshine and a pretty good backdrop….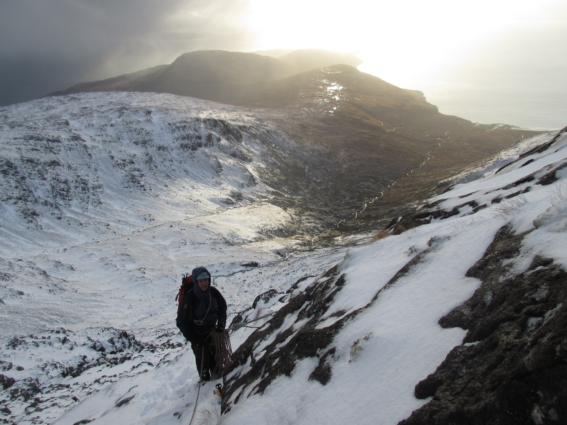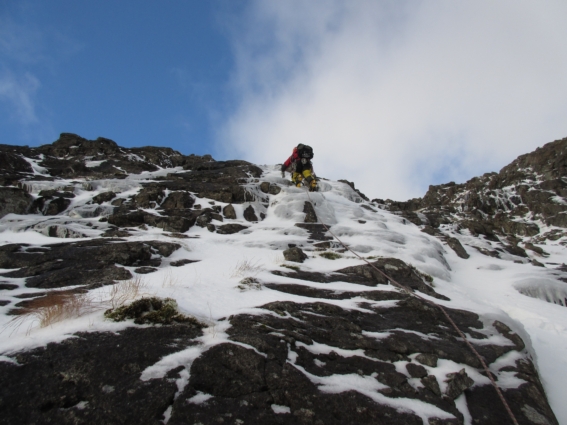 All this indulgence took us high on the South Ridge where the we met the weather; not a sign of Glen Sligachan, let alone the Main Ridge. It was time to run away but not until we got a good look at the buttress we'd originally been aiming for. Plunging down the nearest gully the powder was now our friend as we dropped a long way down, me mainly on my butt. Now there had been no intention of doing another climb but when a recessed gully suddenly appeared complete with a long ribbon of ice it was time to kick ass and accept a headlit descent.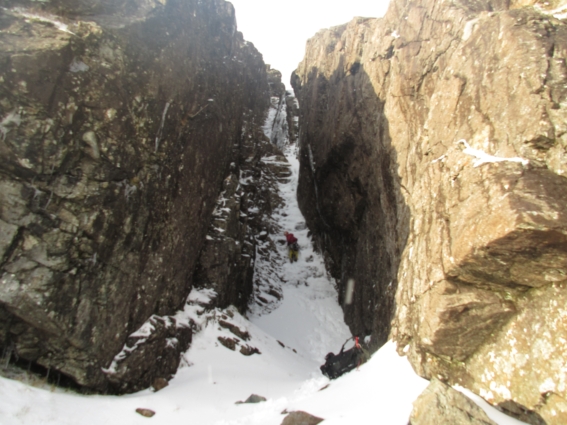 The beautiful Gully
Beads volunteered for the first pitch, very gallant given the thin, hollow ice and obvious lack of protection. He climbed it well, a relief to us both but particurly him with a bank of deep powder as the only consolation available. My pitch proved very similar in style but yielded a wire placement close to half height. Very hard to grade but, in the conditions we had today, probably IV,4. In perfect conditions it could be as low as grade II but any less frozen and it wouldn't be possible.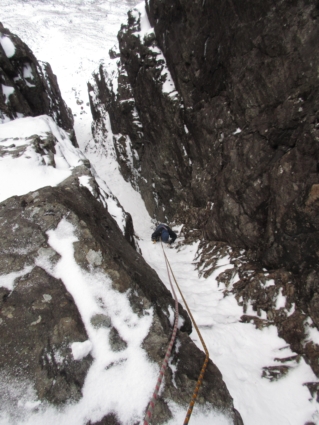 Looking down pitch 2
It was then a long, very hard flog through the powder to the top of the gully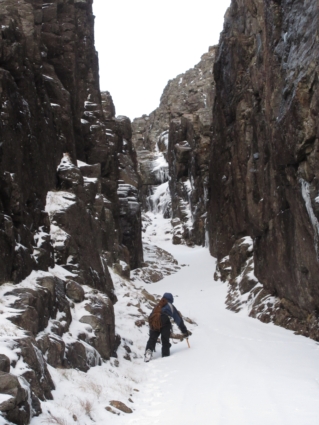 but rewarded with a view to the Main Ridge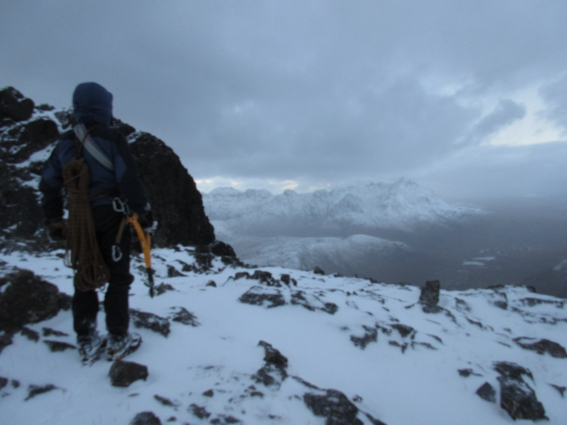 Light was fading and the full sacks weighed heavily but the last light out over Rum gave one final special view