Magic first day of winter meet.
19/01/13
8 of us headed out to see what the wind and weather had done to the huge amounts of snow. I've never seen the likes with crampons needed from the earliest snow patches right up to the summits. Serious but fantastic.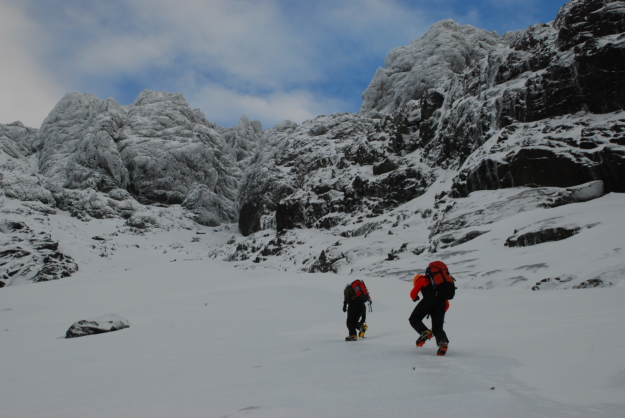 Blue ice up the Stone Shoot
Romain, Steve, Antoni and I headed up the North Face of Sgumain. andy and Iain climbed Gully E on Thearlaich and paul & Dave took the plaudits for a new line on the southern face of Sgurr Dearg's West Ridge. "Away from the (drunken) crowd" gave a superb 100m of grade IV in the middle of a very long line in the sun!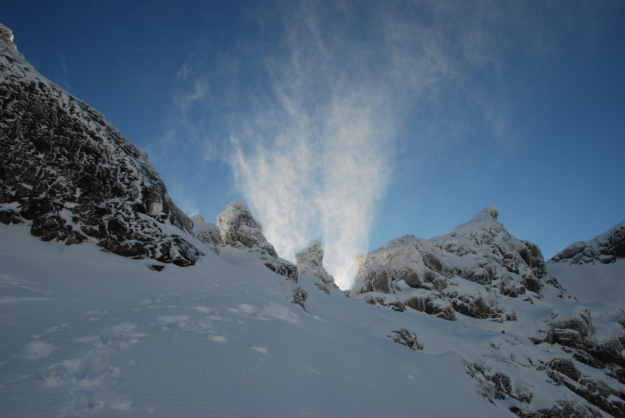 Approaching Bealach Sgumain pinnacles from the North face