Love Is….Winter Mountaineering. 5th March
06/03/13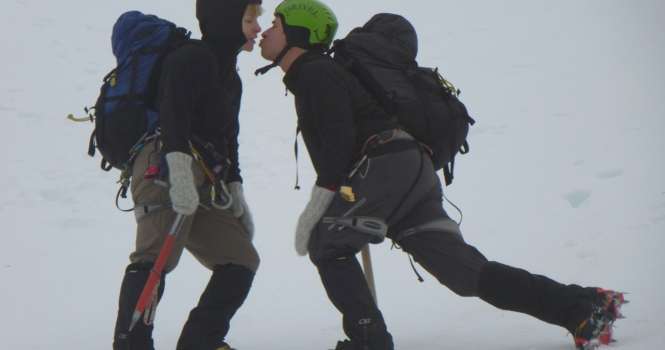 Damp mist was clinging to Skye this morning so we headed inland to find the Glen Shiel tops mostly clear of cloud; good result.
We opted for the classic Forcan Ridge and were rewarded with a truly apline day with a mixture of dry rock, mixed climbing and a fine snow arete to finish.
We skipped the usual descent east towards Sgurr na Sgine. Instead we doubled back from the summit headed directly north down the glen before traversing back below the cliffs to rejoin the approach path. With the snow so perfect it was an easy variation that was also far quicker.
Our descent was pretty much straight down the snow slopes from the peak before cutting out left.
The clients certainly seemed happy with it all:)