First Pinn of the year!
11/03/14
Rachel suggested a look at the Pinn would float her boat last week and I nearly baulked. Luckily a weekend of warm rain hasn't stripped the Main Cuillin Ridge but has left the Pinn nearly snow free. Crampons & axe were uneccesary precautions but couldn't begin to spoil the pleasure of a delightful warm reunion with me old mucker Mr Pinn.
The Pinn was just a cherry on the cake of a superb alpine outing though. We hit hard snow at under 600m mark and enjoyed perfect consistency right to the summit of Sgurr Dearg.
The sun started to do its damage soon after midday but even this was pretty limited with a keen breeze keeping things cool up there.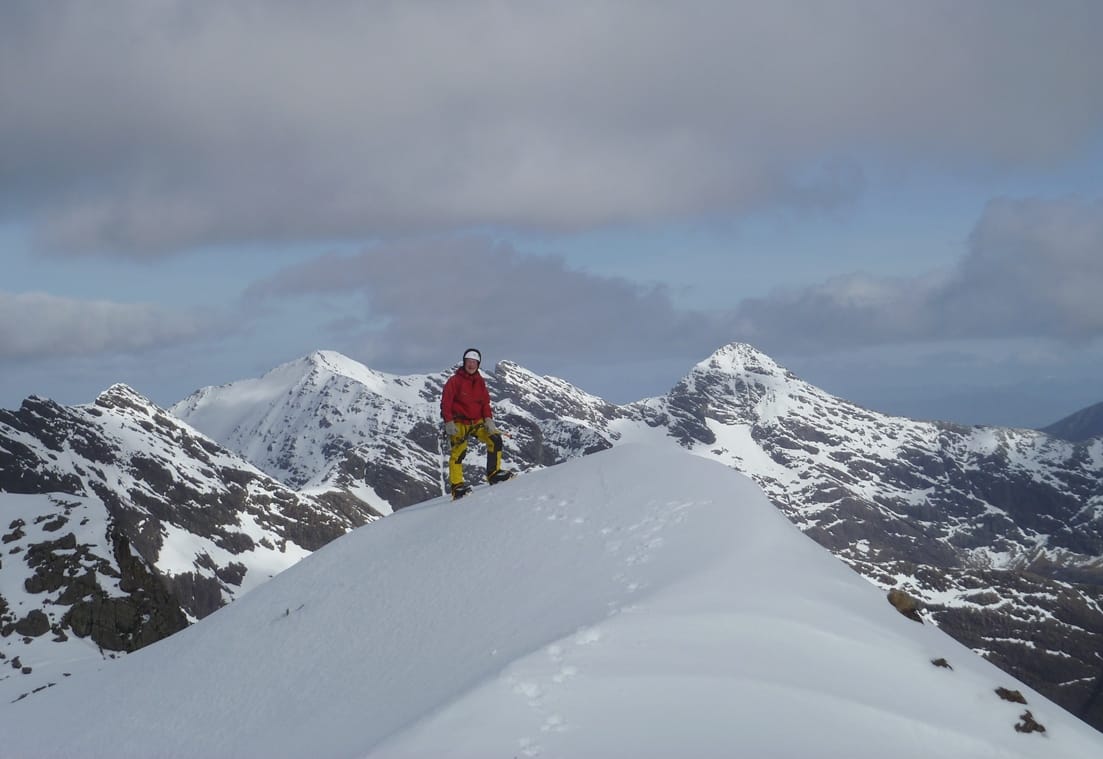 Time for a Traverse before things break down Thursday evening and I'd suggest seriously contemplating some head-torch time to make good time on the harder snow. You'll touch rocks at the toe of An Stac for the first time proper and increasingly after that but noty enough to loose crampons from what I saw.
SHould be some clues in the gallery photos-