Final Svalbard pics & reports
19/03/13
The intrepid explorers are safely home enjoying Arctic weather UK style now but here are a few final pictures & tales. It's been a pleasure reading, seeing & being able to pass on the adventures; thanks to both Bruce & Steve for the entertainment.
8th March
"Longyearbyen has a festival today. It marks the first day of the year the sun can be seen from Longyearbyen. The days grow by 18 mins or so each day. The weather is fine and its about -28c. Steve climbed up to a plateau above the town with scant equipment and the view included a couple glaciers.
We are staying in Guesthouse 102. It is run/owned by a Norwegian guy called Trond who also runs wildlife tours and is very helpful. The high winter season commenced March 1st and twin couch/bedded rooms cost £364 per week according to exchange rate.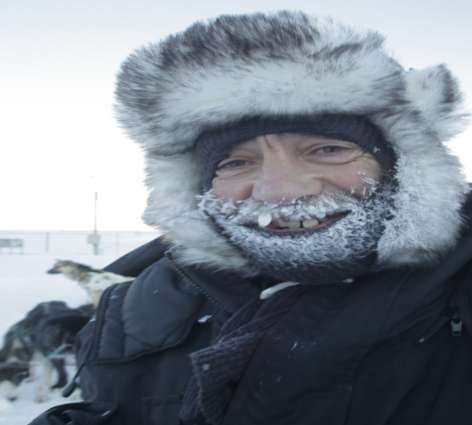 Expedition leader White; whiter than ever:)
9th March
"Steve and a guy from our hostel summited a snow arrette today in mild -12c conditions,They didn't encounter an ice bear but a beautiful ptarmigan."
"The 4hr dog sled trip costs £148 per person but I don't think it could be more authentic. We set off with 5 teams and scattered reindeer on the plain that led us up to a glacier in -28c but beautiful sunshine. Steve was so good at getting the dogs from there individual kennels and attaching each of the 6 dogs to the line and unattaching on our return they suggested he could come and work for them. You can see from the attached pic how the ice affected him. My fingers gave up very quickly & I had cowered down into the sled; they thought I had died.. "
"Skol Letzboy,Ve kum ind der holitz,Ve hoppen ze vroom der vindow der terrain inderozt,Hoppen en joy der pic storeez."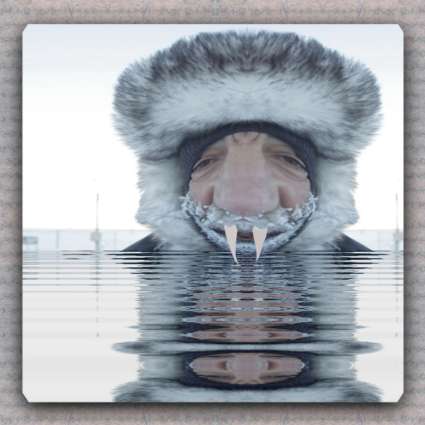 And the final gallery-