Exciting new Fairy Pools developments- FP LUST
01/04/23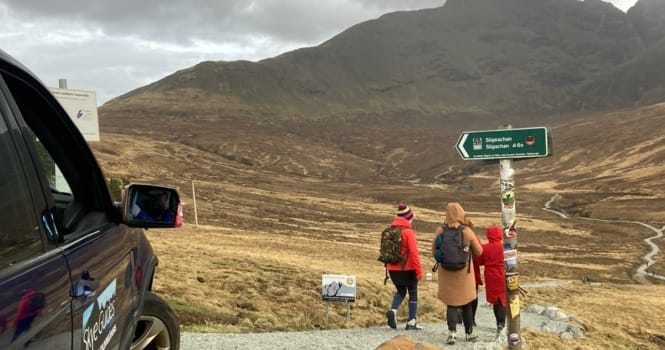 FP LUST- Fairy Pool Luxury Ultimate Speed Tours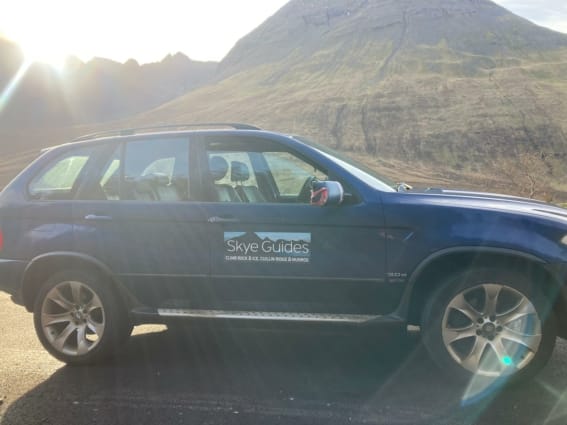 Is time a bit tight for that "must do" tick set right at the top of Scotland that doesn't even have an airport?
Skye Guides is proud and excited to launch a premium new guiding product available throughout the year.
Take an exclusive 4*4 BMW off-road trip (with leather heated seats) right to your very own FP experience with none of the grime or meeting riff-raff.
Exclusive Service!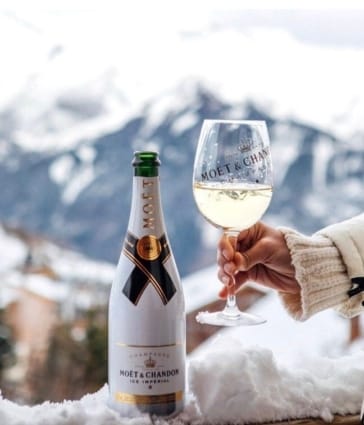 Luxury travel from the road right to your very own private pools and waterfalls. As you step out of the vehicle there's a covered approach to prevent paparazzi. You'll be in the Fairy Pools and nobody will see you apart from your followers.
Champagne chilled in the eternal snows of the majestic Cuillin mountains will be served before your first dip; the ultimate #wildswimming
Then warm up in our exclusive jacuzzi swirl pool, heated by the methane from the toilets at the visitor carpark.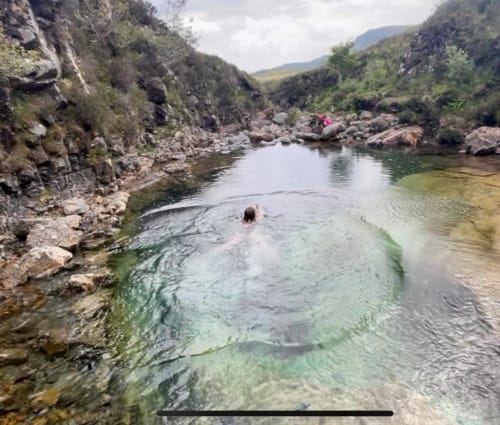 We've had a special 5G satellite installed for perfect coverage to whatever your choice of social media.
Private secluded pools for couples.
Worried about too much rain? No need, as we use the local sheep to dam the narrow chutes and control the flow so you'll never get washed away.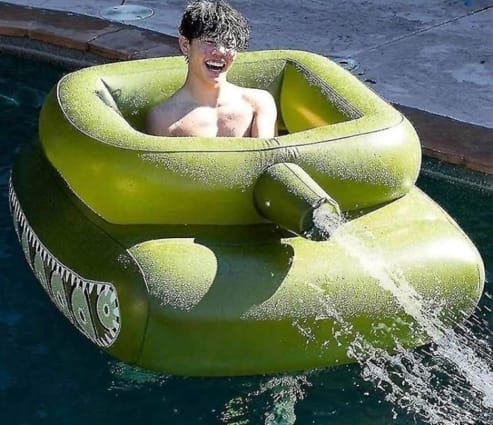 We've got a great selection of inflatable toys for you too and there's a dancing Fairy performance every evening for the public with a special late show on Fridays for adults only.
Prices start at just £1000 per person with up to 4 people per tour. Weekend rates £2000 per person and all nighters just £10k per person. We're taking full payment on booking so we can get a brand new 4*4 but towels are included in the price.
A quaint tale about our new super-exciting service to you, the tourist that deserves it all….
Due to incredible old age I regret to say that it's time for me to hang up the walking boots and give myself an easier physical working life. We mountain guides can't climb hills forever and, after 30 years of flogging up and down its time to think out of the box.
Handily enough the Fairy Pool folk have provided the perfect solution for me this winter. Millions of quid has been invested in a great off-roading track right to the most popular destination on Skye. Cheers for that.
Huge thanks to our chums at OATS, Macleod's Estates, Visit Scotland, The Scottish Office at Westminster, Minginish Council and Skye Connect agreeing to let us use the new super-highway.
"Maximising the revenue streams for dynamic operators is key in our 3-month, long-term plan, for tourism on the island."
Business owner Mike Lates said " After surviving the Carbost to Fairy Pools rally we felt visitors would appreciate this wonderful new driving experience. Head down into the wilderness, across 2 traditional bridges constructed from local timbers to a haven of tranquility away from the tourist's traumas for a quick luxury dip. Relaxed they can then face the next mine-field laden stage to lunch in Dunvegan."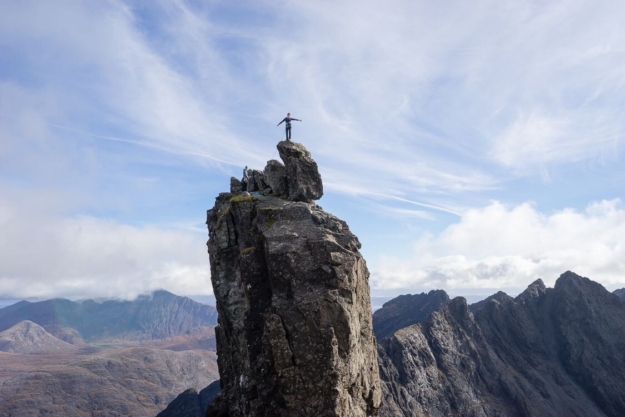 An application has been lodged with Highland Council to airlift the Inaccessible pinnacle into Coire na Creiche, corrie of the spoils, in order that the 2 major attractions can be ticked in the same trip whilst providing a top tombstoning location in Britain.
And finally, we've been asked about our track record? 3 minutes down there and back up in 5; all without getting caught 😉