Dubh Ridge Delight, 24th May
24/05/13
After 2 mad stormy days everyone was glad the forecast for a settled sunny day turned out to be correct. Robert took my recommendation from last year to bag his last Skye Munro by the classic Dubh Ridge.
AquaXplore ran us in to Coruisk at high speed with just enough time to admire the basking seals. The nature continued with a new plant for me on the approach route that looks like a minature Cuillin red cabbage- any identification help much appreciated-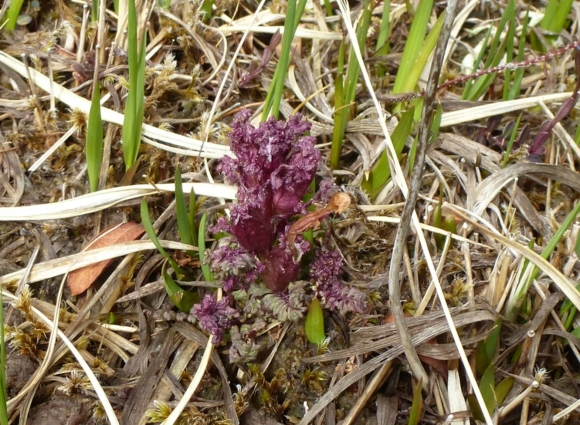 Cuillin Red Cabbage?
Cameron has been on his work placement with me all week and climaxed with an ascent of this classic route, here giving a perfect example of how to tackle the delightful clean slabs-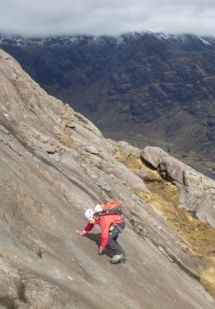 The cloud base lifted for lunchtime and sunburn kicked in as the sun reflected off the rapidly thawing snow.
There was enough snow to slow us a bit but not need crampons as we reached the summit of Dubh na Da Bheinn 5 hours after leaving the boat. Fortunately we had bypassed the summit of Dubh Beag and the awkward abseil to save time.
Happily I found my best ever line of descent down the Garbh (rough) corrie from the castle taking exactly 2 hours to reach the jetty with 5 minutes to spare before David whisked us home.