Driest place on Skye? Neist 8 November
09/11/12
Mists clung to the Cuillin and heavy showers were sweeping through so Ally and I headed to Neist Point yesterday.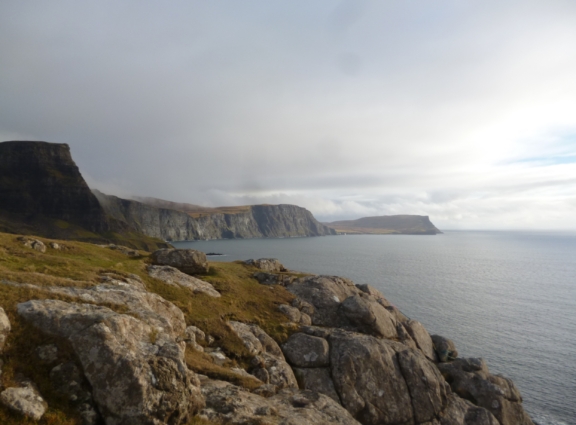 Not wanting to venture too far from the car we set up an abseil at the top of Sonamara so that we could cram in as much climbing as possible.
My favourite warm-up route isn't in the new guidebook. It's a Very Difficult standard climb just round to the right of Sonamara that stays dry in the lower half thanks to an overhanging rib of rock above. I'll christen it Shelterstone, V. Diff, 20m for now and get it recorded somewhere.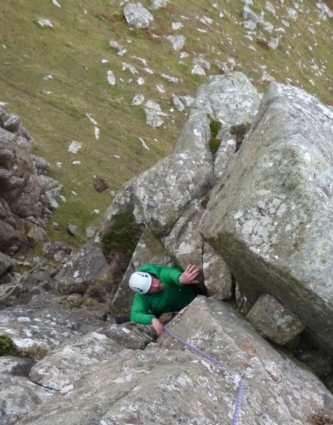 Walls of water swept in towards us but seemed to part and miss us, somewhat biblically, every time. We even had bursts of warm sunshine.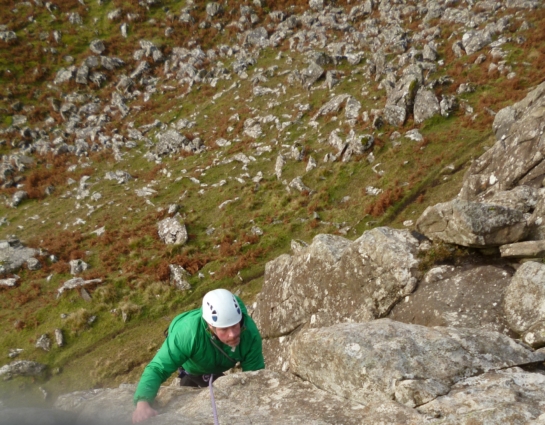 We squeezed in ascents of Sonamara and Baywatch before getting Ally set up for his first lead. He placed the gear back into Shelterstone whilst on abseil then I came down to check it. Pleasently surprised to find every placement a bomber it was an easy choice to send Ally straight back up without much further ado. Duck to water I'd say;)