Creag an Dubh Loch; a climb at last! 28th Feb.
03/03/14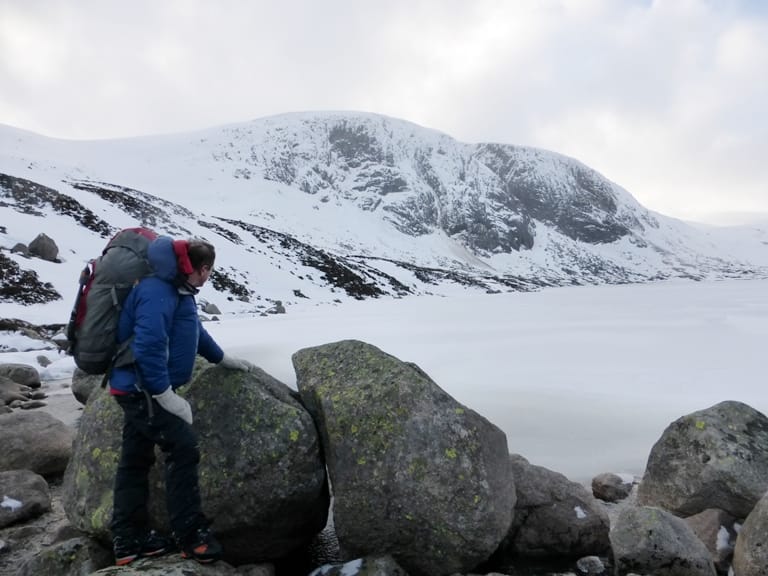 The Dubh Loch with the crag and avalanche debris visible behind.
Desperate times make for desperate measures; with no serious climbing having been done since new year's day a photo of fat ice at the Dubh Loch was enough to entice me into the huge drive to Ballater, 5am start, cycle and deep soft snow approach. It is a very beautiful part of the Highlands and the rewards soon started as the sun rose.
Sadly the lower half of the crag had lost a lot of ice in the past week but Robin came up with a plan.
A scary snowy approach over steep vegetation took us to the foot of The Last Oasis.
Our line
I took the first pitch with instructions to break right to block belays below the thinly iced rib.
Looking up from the foot of the pitched climbing after the scary approach.
Robin then took the helm, had a few words with himself on the initial thin steep slabs and finally sounded happier once the 3rd screw was placed without going down to rock. Classically I found the climbing far steeper than it had looked from below!
Thin starting moves on the new pitch; Sword of Damocles icicle behind!
A drippy ice grotto after 35m gave a good screw belay but an intimidating step round the corner to reach the start of the Sword of Damocles final pitch.

Panorama experiment to show the drop below!
The excitement continued with a cornice to finish-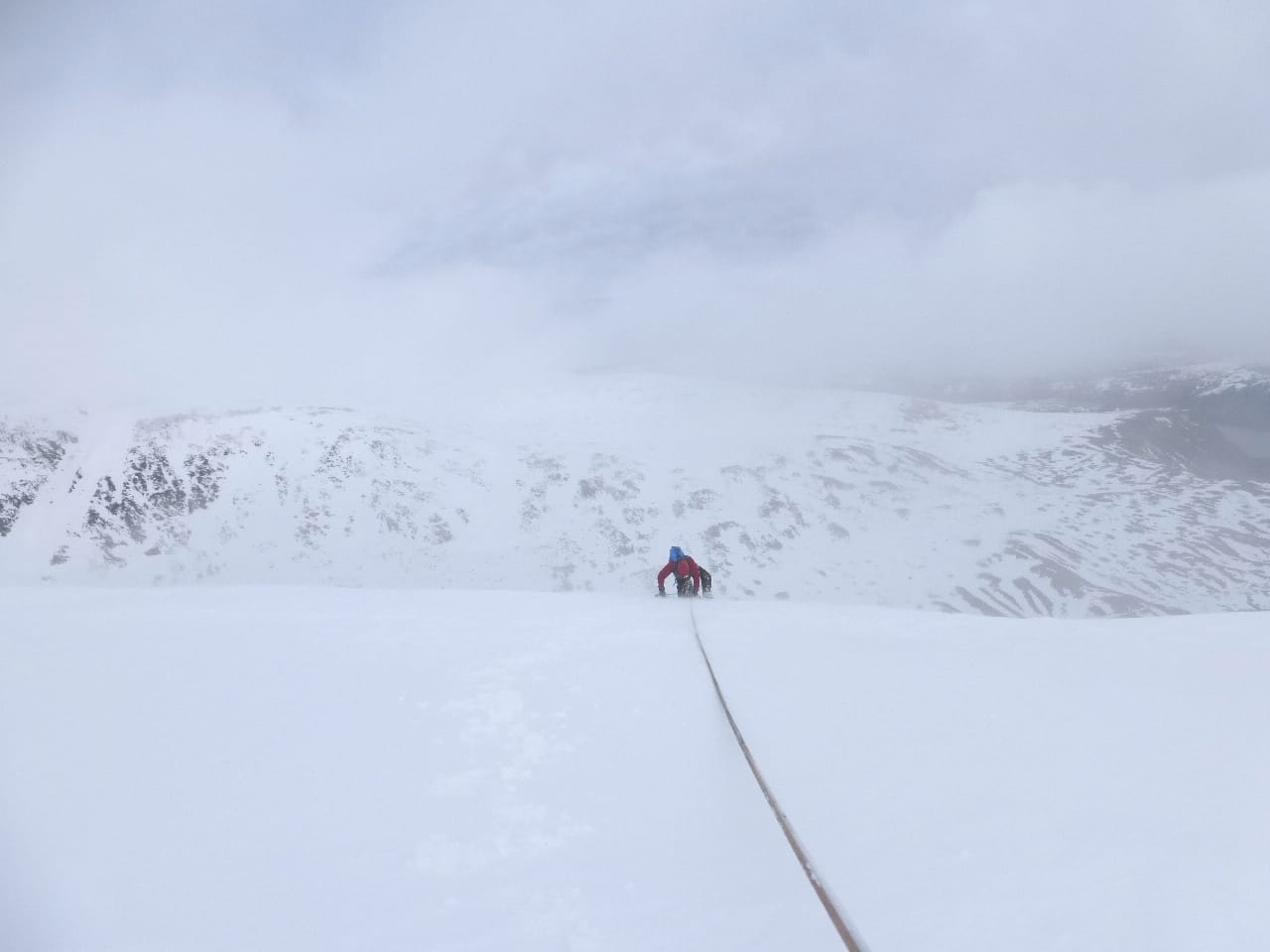 and then a huge great avalanche down the face 100m to the right of where we'd been climbing; gulp. This was the final straw in deciding not to stash our kit for a return battle next day but, in a winter where any climbing has been hard to come by the day was a great result. A waist deep battle through soggy drifts confirmed we'd made the right decision & we were both completely ****ered by the time we reached the bikes.
If anyone is particularly taken by the colour and design of Robin's climbing sack he would love to hear from you; I've certainly never seen such a magnificent hue of blue……. 😉