Busy few weeks. 21 September
21/09/13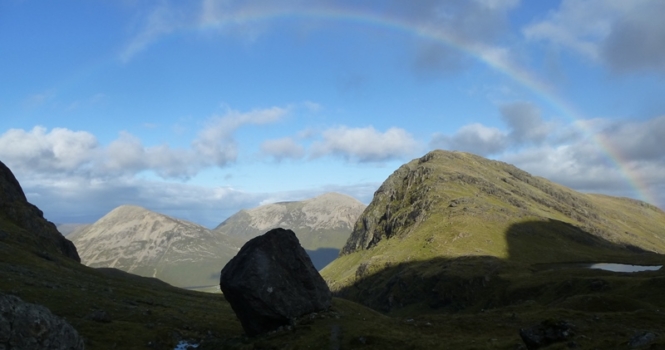 Apologies for not blogging so far this month; plenty going on but very little reliable broadband still!
There's been a mixed bag of weather and a late surge from the midgies but the majority of missions have been accomplished with the use of cunning tactics and a great attitude by clients and guides alike. Monday last was only the fourth day this year that has been lost to the weather completely!
The work has varied from Ridge Traverses, stag dos and showing travel journalists the stunning Cuillin to stunt filming for a new Gaelic soap. Clients have come from as far away as New Zealand, Majorca and Colorado; ranged in age between 11 to 70 years old. Major achievements include Jenny Dunn climbing her last Munro, Laura climbing the Pinn for her first ever mountain in full "Scottish" conditions and Marcus completing his long-held dream of a Cuillin Traverse.
Basking sharks and Orcas, eagles Golden and White-tailed and the last of the alpine flowers like Devil's Bit Scabbius have all added to the enjoyment.
Here are some images-