Bla Bheinn Bumsliding. 28th & 29th December 2014
07/01/15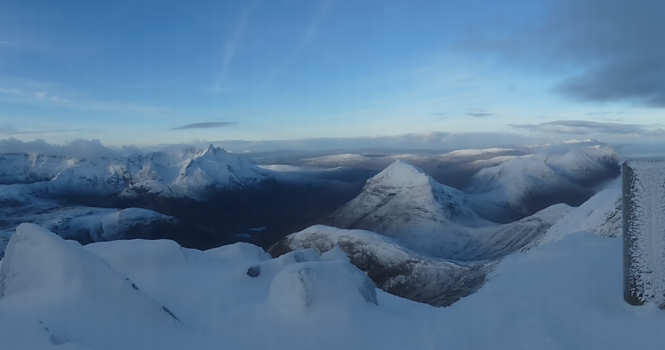 There were some excellent days of weather over the festive period including Christmas day.
My own highlight was on Sunday 28th when Icky & I indulged in a walk up Bla Bheinn.
We spent over an hour of taking in the views on top and finished with a fantastic bumslide descent of the Great Gully that splits the north and south tops. Deep powder gave us a safe ride down half of the vertical height in just a couple of minutes. See the video here-BUMSLIDE; doesn't get much more fun than this!
 NB. Bumsliding can be potentially dangerous; in 20 years this was only the 2nd time on this gully that conditions have been suitable to take this calculated choice.
Inspired by the video footage 9 year old Innes climbed his first winter mountain the next day. An even faster descent more than compensated us for all the hard work and no views and he's desperate for the next opportunity to come along. Snowballs compulsary!