A teasing season on the Misty Isle
29/06/15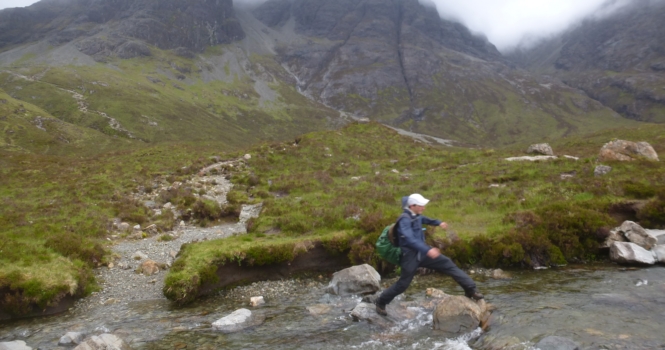 Apologies for the long delay in blogging; directly related to how busy we, and the whole of Skye, has been throughout June. The snows did finally recede and, thanks to a superb guiding team and great adventurous spirit amongst clients, we've still only lost a couple of days outright. We've even squeezed a few successful Traverses in as well as mopping up on plenty of  Cuillin Munros (sorry:-). All proof that any day in the hills is better than being at work!
2015 has certainly won all the awards for the worst start to the summer season that anyone can remember- A client working in the Aberdeen met. office out last week said he'd ended the previous weekend shift with a promise of light south-easterly winds and high pressure; instead he got 2 of the wettest days I can remember. "The pressure in that rain is better than the shower I put into the bathroom last year!"
Friday typified the pattern with heavy rain forecast to clear by lunch. Adam & I left it til lunch to start but still got a good soaking for the first half hour. Things soon improved and Sgurr nan Each gave us some dry rock and views into Glen Sligachan appeared just before we started up onto Clac Glas; mists blowing off with beautiful effects to reveal the climb ahead.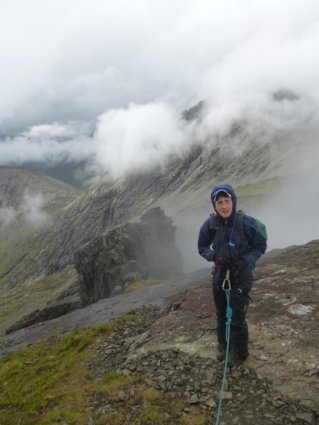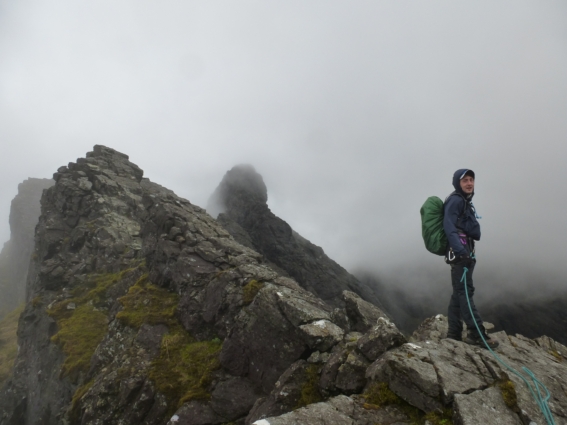 Our hopes of glorious sunshine were soon dashed as the cloud cloaked us once more, handily disguising the drops as Adam observed. He coped admirably with the terrain although concentration was needed especially in the final chimney-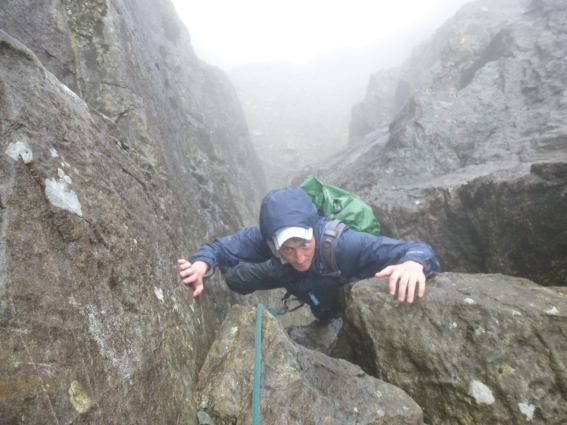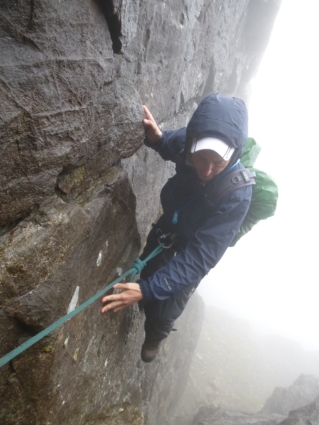 We were finally rewarded with a splash of sunshine and brief windows through to the sea from the South Top of Blaven.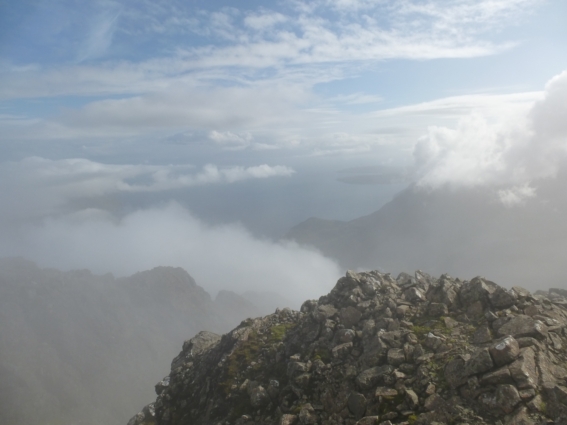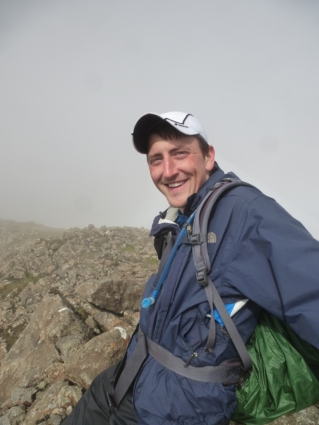 C'mon summer; you can do it!!